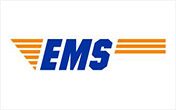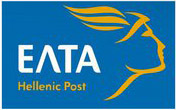 Products sending
www.kimon-jewellery.gr can serve customers from Greece as well as abroad. We send the products you have ordered free of charge to all Greek cities. To make it easier for you, you are able to select the way your order is delivered to you. Either you receive your order from the post office in your area or the Greek Post courier service, door to door, can deliver it to your house. For customers abroad we use EXRESS MAIL and HELLENIC POST.In the event that your order cannot be delivered due to reasons irrelevant to us, we will communicate with you so you can declare to us whether you still want the delivery to be fulfilled. You are requested to note down that for deliveries to places situated more than 20 kilometres away from cities with courier services as well as for remote islands, there will probably be an extra charge if you select as a courier service other than the Greek Posts.
Order cancellation
You are free to cancel any order as long as the product delivery has not been completed. You can inform us about your decision either by calling us or by sending us an email. You have the possibility to be informed for the course of your order by phone, or e-mail.
Retraction and Return of products
You have the right to return the products you have purchased without any further charge. You can send back the products within 10 days from deliverance day, without any obligation of explaining your decision.
countries of mission

ARGENTINE-ARMENIA-ARUBA-AURTRIA-AUSTRALIA-AZERBAIDJAN-BELGIUM-BOSNIE-HERZEGOVINE-BRAZIL-BULGARIA-BURUNDI-CHINA-COTED'IVOIRE-CROATIA-CYPRYS-CZECH REPUPLIC-DENMARK-EGYPT-ESTONIA-FEROA ISLANDS-FINLAND-FRANCE-FYROM-GEORGIA-GERMANY-GHANA-GREELAND-GUINEA-HONGKONG-HUNGARY-IRELAND-ITALY-JAPAN-KAJAKHSTAN-KIRGHIZISTAN-KUWAIT-LIECHTENSTEIN-LITHUANIA-LUXEMBOURG-MACAU-MALAISIA-MALI-MOLDAVIA-MONACO-MONTENEGRO-N.CALEDONIA-NETHERLANDS-NETHERLANDS.ANTILLES-NEW.ZEALAND-NORWAY-POLAND-PORTUGAL-ROMANIA-RUSSIA-SERBIA-SEYCHELLES-SINGAPORE-SLOVAKIA-SLOVENIA-SPAIN-SWEDEN-SWITZERLAND-TAIWAN-TAJIKISTAN-THAILAND-TURKEY-TURKMENISTAN-UKRAINE-U.S.A-UNITEDKINGDOM-UZBEKISTAN-VATICAN-BELARUS.